Saint Thomas Aquinas Weekly Update – May 2
Friday Mass Schedule Change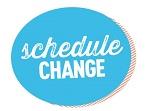 Please note a schedule change; there will be no Mass this Friday, May 3. We extend a heartfelt thank you to Fr. Thomas Kamau, who filled in for Father Sullivan during his sabbatical. Father Thomas is leaving for Kenya; he comes back to Zanesville in mid June, and returns to celebrating Mass at Saint Thomas Aquinas on Fridays beginning June 14. While Father Thomas is away, and in order to continue to give Father Sullivan a day off, there will be no Mass on Fridays.
Right to Life Ad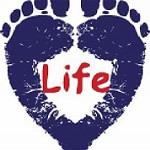 Sign up for the Right To Life ad in the back of church after Masses this weekend; suggested donation is $3 per signature to help defray the cost of the ad. The ad will run in the Zanesville Times Recorder on Mother's Day, May 12.

May is the Month of Mary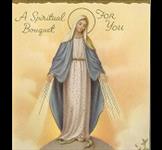 We invite you to celebrate the Month of Mary by recognizing the special women in your life with a spiritual bouquet; forms are available at the main entrance of the church.

First Saturday Mass and First Holy Communion

First Saturday and First Holy Communion Mass is this Saturday, May 4, followed by a reception in Rosary Hall. Please pray for our children who will be receiving Our Lord in the Eucharist for the first time: Evan Durant, Sophia Durfee, Dalton Frame, Lea Kachur, Andrew Myers, Lane Patrick, Emelia Rodgers and Anna Wolfe.

NET Night

NET Night for youth grades 9-12 is this Sunday, May 5, at 6:30 p.m. in Rosary Hall. In addition to regular programming, Father Sullivan will join our youth to present attendance awards.

Cub Scout/Boy Scouts

Our Cub and Boy Scouts meet at 6 and 7 pm respectively on Monday, May 6. Boys interested in joining scouting can contact the parish office for further details.

Church Cleaning

Our Church Cleaning Crew meets following the Saturday morning Mass to freshen up the church. Many hands make light work, so feel free to join them!

Bishops Annual Appeal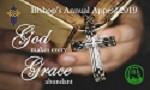 The Bishop's Annual Appeal kicks off this weekend. The Appeal makes possible many good works, such as the religious education of our children, the formation of our seminarians and deacons, and the programs of the Marriage & Family Life and Social Concerns Offices of the Diocese. Any amount raised over our parish goal is returned to us to be used for our own parish needs, which are many. Please thoughtfully consider a donation.