Saint Thomas Aquinas Weekly Update – May 16
Friday Mass Schedule Change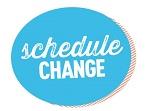 Please remember our schedule change; In order to provide Father Sullivan with a day off, there will be no Friday Mass until June 14 when Father Thomas returns from Kenya..
Right to Life Pilgrimage
The Muskingum Valley Right to Life pilgrimage to the Columbus Clinic is this Saturday, May 18, at 6 am. Come and join together in prayer for the unborn and those who are considering this devastating destruction of life.

Homeless Warming Shelter
You are invited to attend a Homeless Warming Shelter meeting, Tuesday, May 21, 6-8 pm, in Rosary Hall. Lesha Farias, lead organizer for the Vincentian Network of Ohio, will be present to facilitate the meeting. This is a crucial meeting, as it will establish the framework for community involvement in this corporal work of mercy.

Bishops Annual Appeal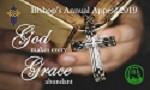 The Bishop's Annual Appeal is underway and we are off to a good start! Please prayerfully consider a generous commitment as we strive to surpass our goal of $53,537.73. This is a tremendous way to support the educational, spiritual and physical needs of the faith communities within the Columbus Diocese.