Saint Thomas Aquinas Weekly Update – June 6
Parish Festival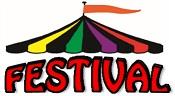 Our annual Parish Festival is underway tonight, Friday and Saturday. Come and enjoy the fellowship, food, games and entertainment beginning at 5:00 p.m. each day! There is something for everyone, so join the fun each night while supporting our parish.

Eucharistic Miracles of the World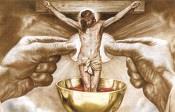 A traveling exhibit of Miracles of the Eucharist will be in Rosary Hall June 15 – July 7. We desire to make the exhibit available immediately following each of the daily Masses, from 4 – 7 p.m. on Saturdays, and from 9 a.m. – 2 p.m. on Sundays. In order for this to happen we URGENTLY NEED VOLUNTEERS to staff the exhibit. Please call the parish office to declare a time slot.

Baptism Prep Class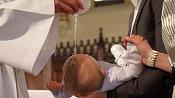 Our next baptism preparation session is 7:15 p.m. on June 12 in the Parish Center. Expectant parents may participate in the class prior to baby's arrival. Contact Office Manager Becky Howard at extension 113 for further information and to register.

Warming Shelter meeting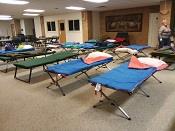 The next Warming Shelter planning session is Wednesday, June 12, at 6 p.m. at Christ's Table, 28 South 6th Street. All are welcome to attend as we collaborate in addressing our homeless crisis and ways that we might minister to them.

Celebrate Father's Day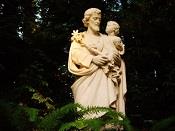 We invite you to celebrate Fathers during the month of June by purchasing a "Spiritual Bouquet" card in honor of the special men in your life, both living and deceased. Names will be listed in the bulletin and recipients remembered at Masses throughout the month.
Cards are available in the church or the parish office. Your donations will be used to defray the costs of items used in our liturgies.

Dominican Rite Mass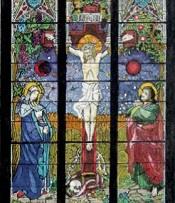 Mark you calendars for the Solemn High Mass in the Dominican Rite on Sunday, July 14, at 11 a.m., in celebration of the 200th anniversary of the First Catholic Mass in Zanesville.